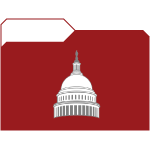 For 40 years, SMS has provided logistical and administrative support to Major Systems Acquisition programs for protecting national security and infrastructure.
LOGISTIC AND ADMINISTRATIVE SOLUTIONS FOR TODAY AND TOMORROW
For the past 38 years, Systematic Management Services, Inc. (SMS) has been providing Logistics and Administrative Services in support of our clients' programs. Our Logistics and Administrative Services are the backbone to the success of other SMS services such as Program Management, Engineering, Counterintelligence & Counterterrorism, Cyber Security, Security, Emergency Management, Environmental Support, and Training.
SMS' LOGISTICS & ADMINISTRATIVE SERVICES FEATURE:
Document Development, Organization, & Management
Technical Writing & Editing
Correspondence Development & Management
Records Management
Database Management & Administration
Information Management & Control
Access & Visitor Control
Executive Secretariat Process & Organizational Coordination
Inventory Planning & Management
Facility Planning & Coordination
Freedom of Information Act Support
Travel Planning, Coordination, & Logistics