ENGINEERING YOUR BUSINESS SOLUTIONS
Systematic Management Services, Inc. (SMS), is a premier provider of professional engineering services across all engineering disciplines. SMS' engineering services include Strategic Planning for Technology Programs/Activities; Concept Development & Requirements Analysis; System Design, Engineering & Integration; Integrated Logistics Support; and Construction Management and Engineering Consulting Services.
Our clients have used our engineering services for their capital projects associated with CCIP, CI, CT, CONPOS, CONGOV, NN, OPSEC, SAP, TSCM, and WMD. To accomplish the end objectives of these capital projects, we utilize our engineering Subject Matter Experts (SMEs) with credentials such as: Professional Engineer (PE), Project Management Professional (PMP), Certified Value Specialists (CVS), Certified Value Engineers (CVE), Certified Cost Consultant (CCC), and Certified Cost Engineer (CCE).
SMS' award-winning engineering services comply with all industry standards including ANSI, ASTM, and NAQ-1; and use variety of tools including Monte Carlo and other engineering and risk management simulation models. SMS' Engineering services are an integral component to the success of our Counterintelligence & Counterterrorism, Cyber Security, Security, Emergency Management, Environmental Support, and Training services.
SMS' ENGINEERING SERVICES FEATURE:
Defining and interpreting engineering performance requirements for projects; systems or program missions
Analysis of mission, program goals and objectives; program evaluations and effectiveness; performance assessments; and special studies
Concept studies and analysis
Requirements definition and analysis
Preliminary planning
Evaluation of alternative approaches and associated costs for the development of a system, project, mission or activity
Cost/cost performance trade-off analysis
Feasibility analysis
Regulatory compliance support
Training
Design reviews
Risk reduction strategies and recommendations to mitigate identified risks, scope preparation, configuration, management and document control conditions
Ergonomic/human performance analysis
Logistics planning
Development of policy standards/procedures
Research studies regarding the long-term reliability and maintainability of the systems
Program/project management, planning, budgetary, contract and systems/program management functions required to provide life cycle support to systems and projects
Construction management
Engineering consulting
Design phase support
Review of design basis
Procurement support
Commissioning services
Testing services
Construction claims support
Post-construction engineering services
SMS' engineering services delivered an estimated life-cycle cost savings of over $2 Billion for the Federal Energy Management Program.
ADDITIONAL SERVICES
Clients who have benefited from SMS' Engineering services have augmented this support with our: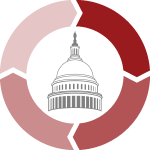 Program Management Services
For cost estimates used in trade-off analysis, change and contingency management for the purposes of planning analysis and developing strategies, and independent reviews/oversight/inspections used for all areas of engineering consulting and construction management.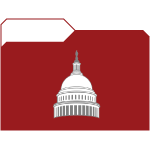 Logistics & Administrative Services
For critical elements such as technical writing and editing, records and database management, and document development.